If you can get a copy of today's edition of The New York Times, you can have some fun with Google Lens by decoding fake advertisements related to the Stranger Things universe.
There are three ads in The New York Times related to Starcourt Mall, an in-universe location featured heavily in the third season of Netflix's breakout hit Stranger Things. The ads look pretty innocuous if you just glance at them on the page, but Google Lens exposes the full experience.
By using your smartphone to view the ads, you can see videos and animations on the page in augmented reality. Each ad has a different video — one of which has some secret references to The Upside Down, the alternate universe characters in the television show struggle to keep out of their lives.
Check out the GIF below to get a taste of how it works: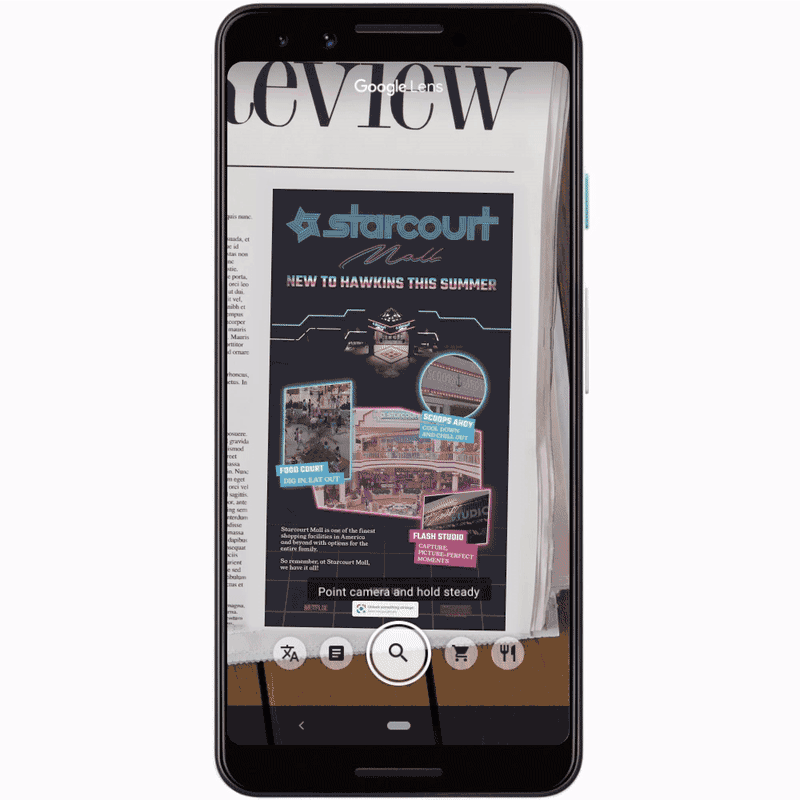 What's new on Netflix in July 2019 – Stranger Things Season 3 and more